Comments By Larry Boyd Wolfrum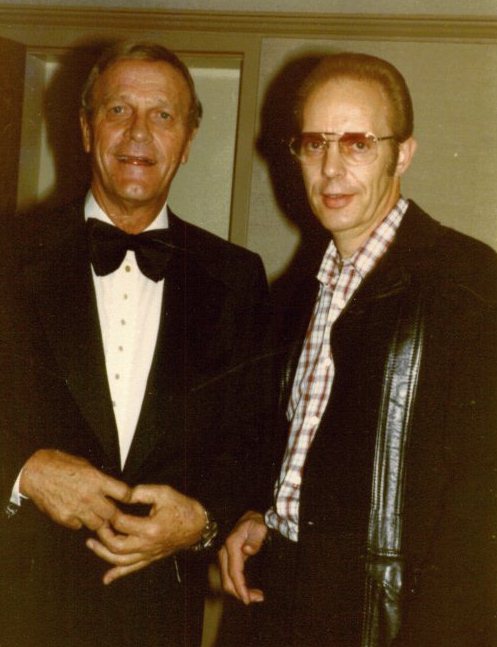 Eddy Arnold and Larry Boyd Wolfrum at the Opryland Hotel in 1981
I first heard Eddy Arnold sing in the mid 1940's. He was a member of theGrand Ole Opry at the time and became my favorite singer soon after I firstheard him.
I was a teenager at the time, and after more than 60 years he still remainsmy all time favorite singer. I especially loved the early songs whichfeatured Roy Wiggins playing the steel guitar.
I've seen Eddy in concert several times through the years. My wife took thepicture of Eddy and me in the Opryland Hotel in 1981.
I have a complete collection of every song Eddy has recorded, thanks to helpfrom other fans such as Bill Comer, Laura Wehrlie, Bill Lawrence and DonMackin.
If anyone has any of the early Eddy Arnold Radio Transcriptions, I would liketo hear from you.
Larry B. Wolfrum
61292 Potatochip Rd.
California, MO 65018-2725
---
Press "Back" On Your Browser To Return To Preceding Page
---