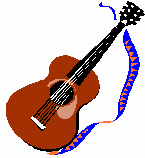 THE LAST CONCERT
BY
BOB DAISEY # 3
The time is Sunday, November 10th, 1996, the place Valley Forge Music Fair, Devon, Pa. A mecca for entertainers for well over thirty years, its stage has been graced by the presence of stars from Nashville to Hollywood. With its unique round design and revolving stage, there isn't a bad seat in the whole theater. Many of the biggest stars in the country have appeared here one time or another and many have performed here several times. The stage still active with stars and Super stars is scheduled to close its doors forever just after Christmas. Tonight a true Super Star is performing his last concert before its final closing. A regular here for many years with a large following from all around, he always plays to a full house and tonight is no exception. His schedule usually takes him from here to Las Vegas where he headlines at one of the major Casinos.
The opening act is now on while the audience waits patiently for its conclusion, a short intermission and the appearance of a true Living Legend in his field. Most of the audience is made up of an older group, but as look around I also see many young faces as well. In fact the young lady sitting next to me appears to be in her late twenties and she seems excited as I am to see him appear on stage and we have a brief discussion about how great an entertainer he is. The opening act is now over and the intermission is winding down as people hurry back to their seats. The lights dim slightly as the orchestra starts playing some of the songs identified with the star, which are recognized almost immediately. There is an invisible current in the air as the house lights are turned down all the way and the spotlight focuses on the stage where the now aging Super Star appears and takes a bow. The audience immediately comes to its feet in a standing ovation that lasts for several minutes. Without saying a word or singing a note, his simple stage presence commands this respect. I have watched over the years while attending many performances and it always amazes me how the audience reacts to his presence. The audience slowly takes their seats as the famous star known and loved for almost fifty years, once known as The Tennessee Plowboy, opens with his traditional Welcome To My World. This song seems to say come on in for the next hour or so and let me entertain you. A polished entertainer in every way, any remnants of the Tennessee Plowboy image vanished years ago when he dropped the Ting-A-Ling sound of the Steel guitar and added strings for a softer sound. Criticized for this change in the beginning by some of his peers many soon followed suite. Along with the new sound came a new look as he dropped his usual string tie and started appearing in tuxedos. The two worked well together and his star was to rise even higher. So now, Eddy Arnold who has done more for Country Music than any other single entertainer in history is center stage singing his old hits, recent recordings and other popular songs of the day. As long as it's a love song he likes to sing it. I recall once when the late Minnie Pearl was introducing him at an award show she said, "When I think of Eddy Arnold I think of a Country Love Song", and to me that about sums it all up. People often ask about what sustains his careers longevity and his answer is usually choosing good songs, sincerity and the stage presence to carry it all off.
The audience is highly appreciative of every song he sings and expresses it with the loudest of applause as he ends one song and goes into another. Once in awhile he stops to tell one of his stories, which is always a hit with the crowd. Some are long; some are short, but always in good taste. Eventually comes the part of the show that most have been waiting for. With a chair, an Acoustic Guitar, and a glass of water as his only props, he goes into his barrel of hits so to speak and sings portions or all of many of his most famous hits. He occasionally pauses to jokingly mention this one paid for the farm, referring to such mega hits from the past as Bouquet of Roses. After singing a dozen or so of his hits he concludes this portion of the show with his most famous of them all Make The World Go Away with the full orchestra joining in. At this point everyone comes to their feet with applause and admiration. Many think this is the end of the show which it isn't. After he motions for everyone to sit back down, he goes into some upbeat songs such as Anytime another super hit from the past. Make The World Go Away, by the way was number one in the Country charts for three weeks and reached number six in the Pop field. Actually it was a hit both nationally and internationally reaching number nine in England. It was recorded in 1965, the same year he released his album My World which also went gold. After a few more songs, I realized the show is coming to an end as the orchestra begins to play and he starts to sing the beautiful ballad I've So Much To Be Thankful For. Its haunting melody and lyrics fill the theater and seems to reflect his overall feeling about his life and career. He has been using this song as his closing number for many years now, and to me it seems so appropriate.
As of 1996, Mr. Arnold was 78 years old and shown no signs of retiring, but has cut back on his number of appearances. On the other hand, however, he was planning a Christmas Special for 1997 and a new Christmas Album. As his final song comes to an end, he takes several bows as the crowd cheers and applause while giving him still another standing ovation. By now the house lights are coming up and Eddy Arnold is heading backstage where he will wait to sign autographs and pose for pictures for a lucky few. I wait until the majority of the people have left the theater and then make my way to the backstage door, where many people are waiting in line but lots are being turned away by the Security Guards. He has a plane to catch shortly and can't be there too long, so only those on the special list approved by Mr. Arnold or his agent Gerard Purcell are allowed in. Being a life time fan I knew his agents name and telephone number in New York, so I called him a couple of days earlier and explained I had been a Fan all my life and would very much like to visit backstage. To my surprise Mr. Purcell understood and was kind enough to arrange for me to get in. The Security guards let me pass through and there Mr. Arnold was bigger than life sitting at a table smiling and joking in that gentle manner of his. Although I had met him once before in 1969 along with my wife and two boys at an autograph session for his book It's A Long way From Chester County, as then I was still in awe in his presence. I did manage to shake his hand and mumble that he was my all-time favorite singer and pose beside him while a gentleman in line snapped our picture with my camera. I later got it enlarged and it now hangs proudly on my wall.
Considering the theater is closing it is unlikely he will be coming anywhere near my area again, nor am I likely to be in the distance places where he does appear. I feel as I leave the theater that although this is not his last concert except for here, it may well be the last time I see him in concert and this really saddens me. Eddy Arnold has been a big part of my life since early childhood. A favorite right from the start, I have watched his career blossom from the early Ralston Purina shows on the Grand Ole Opry to Carnegie Hall. It wasn't necessary to do any research on this article because I have lived through these times. For those much younger, perhaps they should know for many years he was one of the top-selling artists in the country along with Elvis and the Beetles and was the top selling artist before them. His biggest hit Make The World Go Away, one of many cross over hits peaked his career and his name became a household word. He appeared on all the talk shows of the day, such as Merv Griffin, Mike Douglas and many others. He took over for Johnny Carson as Guest Host of the Tonight Show, made two highly successful appearances at Carnegie Hall and was invited and attended the White House under two different presidents. His career started in the forties and he continued to have charted hits well into the eighties and his records are sill selling. At last count his total record sales were well over eighty-five million. He was the first Country singer to have his own TV Show and appeared on many network shows in Prime Time, such as the Kraft Music Hall. He was one of if not the first to successfully play Las Vegas as a major Casino Headliner in the Country field. One of the first living entertainers to be inducted into the Country music hall of fame and the first Entertainer Of The Year to be selected by the Country Music Association. In 1984, he was awarded the Prestigious Pioneer Award which he accepted in his usual humble manner when he said, "all I ever wanted to do was sing." I can think of no one more deserving of this award. I could go on for pages for he has received so many awards and accomplished so much more than can be covered here.
So, although his final appearance at the Valley Forge Music Fair may or may not be the last concert I will see, there will always be concerts of a sort in my home as I play and replay as I always have, my large and probably complete selection of records, tapes, and CD's that I have acquired over the years. For those of you who somehow may have missed this great era of music, you should give it a listen. It is out there much of it on CD's and it's my guess you will be glad you did.
THE END

---
Press "Back" On Your Browser To Return To Preceding Page
---