Comments By Jesse Collins Of Fort Worth, Texas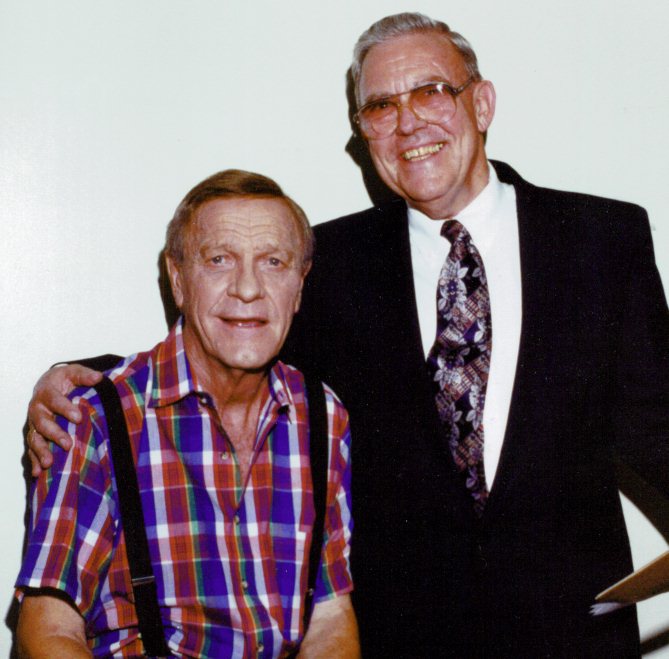 Eddy Arnold and Jesse Collins backstage in Laughlin, Nevada
Eddy Arnold died on May 8, 2008
Jesse Collins died on December 16, 2006
My name is Jesse Collins and I live in Fort Worth, Texas. I first saw Eddy Arnold in 1944 or 1945 as a small boy with my Father in Hattiesburg, Mississippi. After graduating from College, I moved to Fort Worth and I have been here ever since.
I want to tell about my meeting with Eddy Arnold in 1965 that I will never forget! In July 1965, Eddy Arnold was scheduled to appear at the Jacksonville Texas Rodeo approximately 150 miles Southeast of Fort Worth. My wife and I ordered our tickets and were there opening night for his first performance.
After the show we decided to spend the night in Jacksonville rather than drive home late at night. We registered at the motel in Jacksonville and this is where my story begins.
The Desk Clerk stated with pride that Eddy Arnold was staying at their Motel. When we went to our room, I told my wife that Eddy was staying there. She called the desk and asked the switch board operator to ring Eddy's room. She did and Eddy answered the phone. My wife asked could we visit with him since we were both fans of his. He stated that he was going to a party that RCA was hosting for him and if it wasn't too late when it was over, he would come by our room and asked our room number. After my wife hung up from talking with Eddy, she told me that Eddy was coming by our room if he got back from RCA's hosted event early enough. I was skeptical and stated that Eddy would not come by. Boy was I wrong. There was a knock on the door.
I went to the door and there stood Richard Edward Arnold. We invited Eddy in and talked for a few minutes and I asked Eddy did he have a release since "What's He Doing In My World?". He stated yes and without music sang "I'm Letting You Go" in its entirety. "Make The World Go Away" came out next and was a MEGA HIT for Eddy Arnold. However, do You have any doubt that "I'm Letting You Go" is my personal favorite?
God Bless You Eddy Arnold!
Jesse Collins
Jesse: Thanks for sharing this experience with all of us Eddy Arnold Fans. Bill Comer
---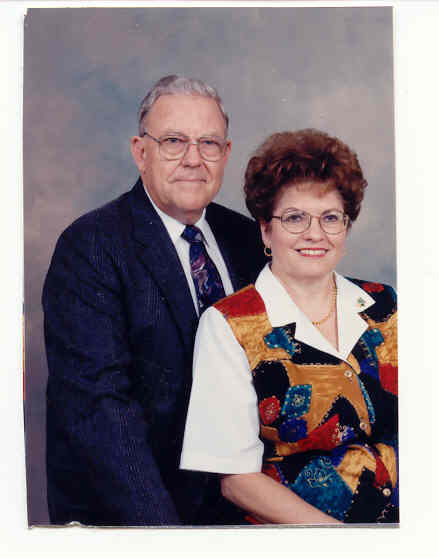 Jesse and Shirley Collins
Ft. Worth, Texas
---
Press "BACK" On Your Browser To Return To Preceding Page
---